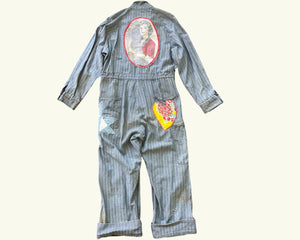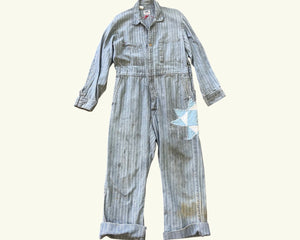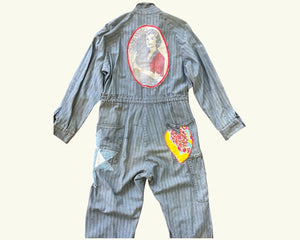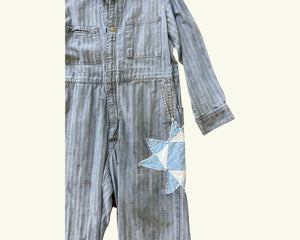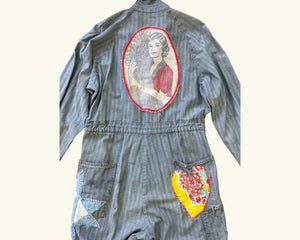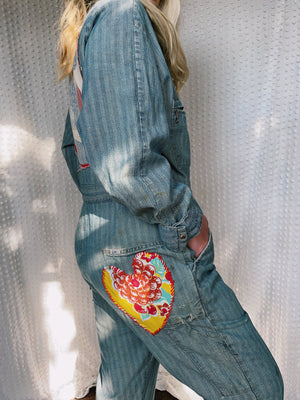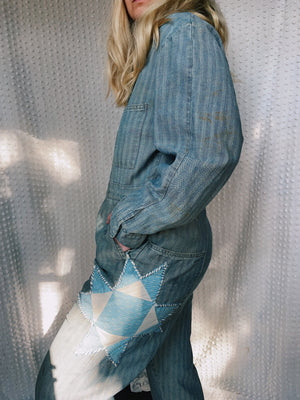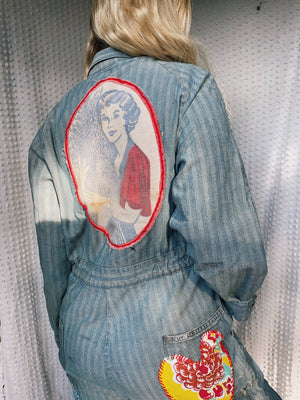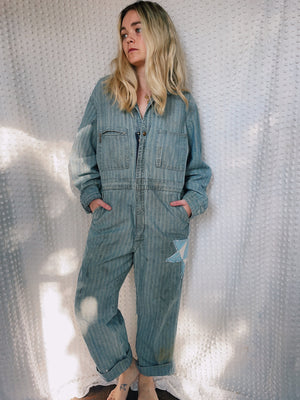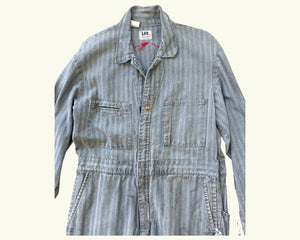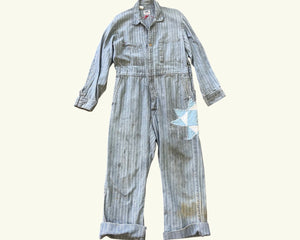 Lady Lee Coveralls
Vintage Lee coveralls ( Union Made ) adorned with a vintage grain sack found in Hawaii, a scrap quilt piece found in New England, and another scrap piece of fabric from a 1940's tablecloth. Each piece has been sewn by hand onto the coveralls. 
Size M/L
Model's measurements

5'6 , 34D    Waist - 28"    Thigh - 24"    Hip- 39.5"
Model wears size : M/6
 Please note, these custom vintage pieces have been sewn by hand. There are some imperfections here and there but that is part of the look/design. Each piece has it's own theme and story.