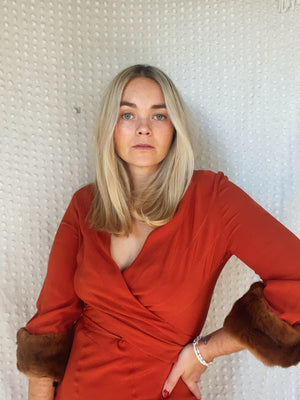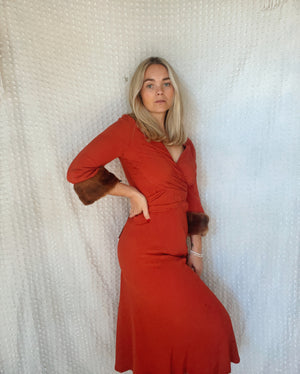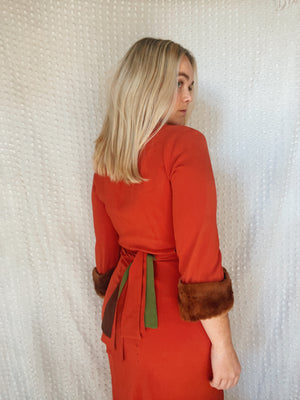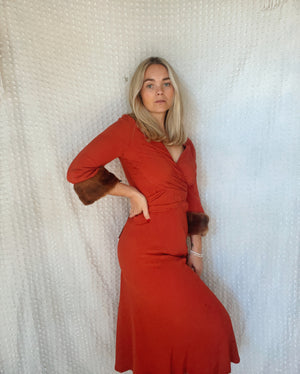 1940's Midi Dress
The most beautiful handmade 1940s dress. Criss crosses in the front and ties in the back. Beautiful mink sleeves. A True one of a kind beauty. 
This dress fits me perfectly- my measurements are below
Model's measurements

5'6 , 34D    Waist - 28"    Thigh - 24"    Hip- 39.5"
Model wears size : M/6
There are a couple of spots that need some mending but nothing major at all.  There is a hole on one of the seams in the back, and one of the fabric pieces from the tie in the back is falling off a bit so just needs to be sewn back on. The dress overall is in incredible shape.  
Please note, these vintage and and second hand items have lived many lives. There may be some imperfections here and there. Anything major will be mentioned.